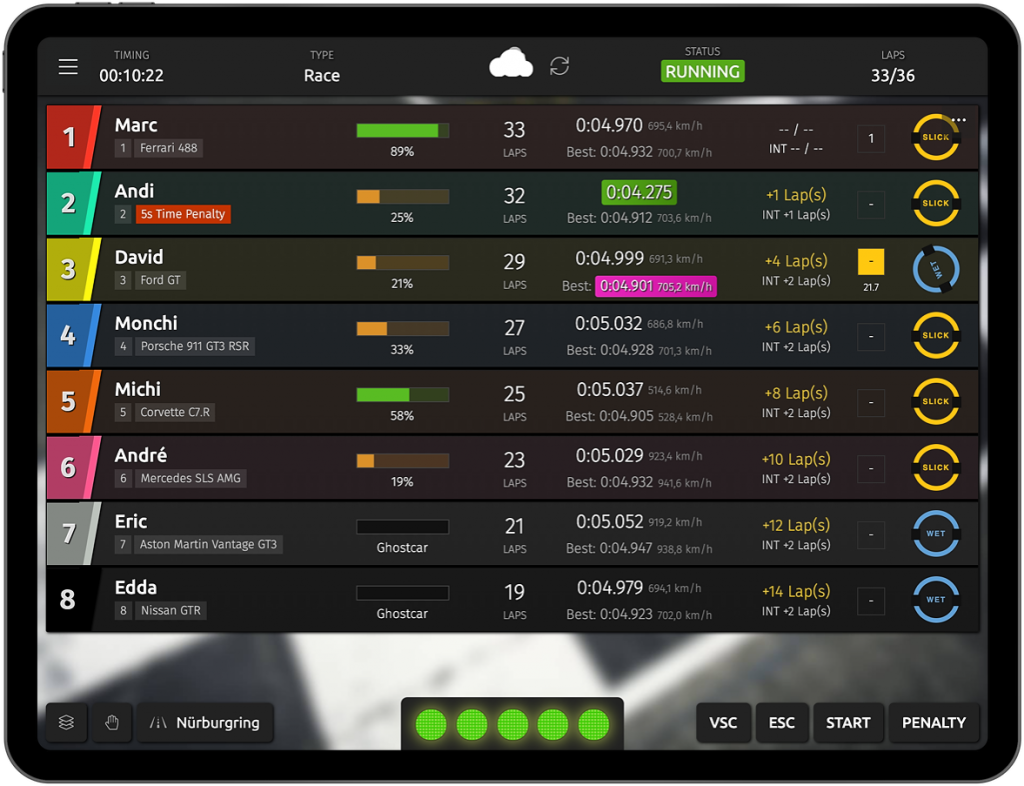 Fueling Your Passion for Karting with the Right Apps
In the world of kart racing, technology has become an indispensable ally for racing enthusiasts. Whether you're a seasoned pro or just starting your karting journey, the right apps can take your experience to a whole new level.
Lap Timer Apps – Navigating the Speed Maze
When it comes to karting, every second counts. Lap timer apps are your go-to tools for measuring your performance, helping you analyze your lap times, and pinpointing areas for improvement. Whether you're aiming for a personal best or competing against others, these apps ensure that you have a precise record of your race data.
Best Lap Timer Apps:
– Kart Racing Pro
– RaceChrono
– MyChron 5
Kart Setup Apps – Your Kart, Your Way
Fine-tuning your kart's setup can make all the difference in your performance. Kart setup apps provide you with the essential information and guidance to optimize your kart's handling, ensuring that it's perfectly tailored to your driving style and track conditions. From tire pressure to gear ratios, these apps help you unlock your kart's full potential.
Best Kart Setup Apps:
– KartingTools
– Kart Racing Setup
– KartMaster
Karting Community Apps – Connect and Compete
Karting community apps are your bridge to connecting with fellow enthusiasts, sharing experiences, and discovering new tracks and events. These apps enable you to stay up to date with the latest news, join forums, and even set up your own racing events with like-minded racers.
Best Karting Community Apps:
– Karting Classifieds
– Kart Pulse
– Kart Kafe
Weather Forecast Apps – Stay One Step Ahead
Karting is a weather-dependent sport. Knowing the weather conditions on race day can be a game-changer. Weather forecast apps are essential for planning your race strategy. They provide you with up-to-the-minute weather information, ensuring that you're prepared for whatever Mother Nature throws at you.
Best Weather Forecast Apps:
– AccuWeather
– The Weather Channel
– Weather Underground
Karting News Apps – Stay in the Loop
Being well-informed is vital for any karting enthusiast. Karting news apps keep you updated on the latest developments in the world of kart racing. From race results to driver interviews, these apps provide you with a front-row seat to all the action in the karting community.
Best Karting News Apps:
– KartXpress
– eKartingNews
– Kart360
Racing Game Apps – Practice Anytime, Anywhere
For those moments when you can't hit the track but still want to satisfy your racing cravings, karting game apps are the perfect solution. These apps allow you to experience the thrill of kart racing from the comfort of your smartphone or tablet. They're a great way to practice your racing skills, test new strategies, and have fun in your spare time.
Best Racing Game Apps:
– Kart Stars
– KartRider Rush+
– Kart Racing Ultimate
Track Locator Apps – Discover New Adventures
Exploring new tracks and karting destinations is an exciting part of being a racing enthusiast. Track locator apps help you find karting venues near you or plan road trips to experience different tracks. These apps offer track information, directions, and user reviews to ensure you have all the details you need for your next karting adventure.
Best Track Locator Apps:
– Race Track Locator
– Circuit Finder
– KartingTracks.com
Training and Coaching Apps – Elevate Your Skills
To become a top-tier karting enthusiast, continuous improvement is key. Training and coaching apps provide valuable insights, tips, and techniques to elevate your karting skills. Whether you're a beginner or a seasoned racer, these apps offer expert guidance to help you navigate your path to success.
Best Training and Coaching Apps
– Speed Secrets
– Karting Coach
– Kart Racing Lessons
Racing Results Apps – Keep Score of Your Achievements
Tracking your progress and achievements in karting is a significant motivator. Racing results apps allow you to keep a record of your race history, wins, and podium finishes.
Best Racing Results Apps:
– MotorsportReg
– Track Attack
– RaceHero
Conclusion
With the right apps at your disposal, you can turn your karting enthusiasm into a well-rounded and thrilling experience. From optimizing your kart's setup to connecting with fellow racers and staying informed about the latest developments in the karting world, these apps are your ultimate companions.